Festival Skincare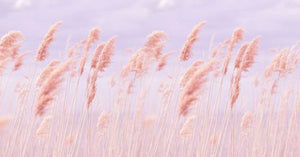 With Festival season just around the corner it's time to blow the cobwebs off those tents and spend some time enjoying the great outdoors, fresh air and roaring camp fires with a spot of camping!
Although the thought of some make-up free days is very enticing, I could not live without a few trusted skincare essentials – after all I think it is still very important to feel fresh-faced even when you do wake up in the middle of a field!
Along with dry shampoo, bug spray, anti-bac hand gel, and roll-on deodorant, 
Gatineau's Travel Beauty Box
 is the all-inclusive collection of travel size essentials that I would definitely squeeze into my rucksack knowing it won't take up too much space and will promise me fresh, radiant skin.
Cleanse
Even if you embrace a make-up free weekend away it is still crucial to cleanse your skin at night time. With all that sunscreen and bug spray slathered over the face there will be a lot of dirt, grease and debris not only on the skin surface but clinging to the inside of the pores and this should be eliminated every evening. If (like they so often are) the shower facilities are miles away from where you've pitched up then Gatineau's Gentle Silk Cleanser and Gentle Silk Toner together with the Double Sided Cleansing Cloth is the ideal solution. What I love about the cleansing cloth is the 2 different sides - the smooth side acts like a big cleansing wipe and is perfect for removing the cleansing milk and all the dirt that the skin has accumulated. Then you have the textured side which offers a really light exfoliation – perhaps for those days when you do wake up feeling a bit washed out! Even better is that the cleansing cloth solidifies when it dries which eliminates any bacteria on it and when you do finally find some running water it can be easily washed through. You can even go so far to use it as a body wash cloth!  Add a few splashes of Gentle Silk Toner to it and you'll feel clean and refreshed.
Eyes
In the event you don't sleep as soundly as you'd like, the eyes are the first place to suffer feeling sore and itchy (if you suffer with allergies like me) with puffy skin and dark circles. This is where Gatineau's Collagene Expert Smoothing Eye Compresses are my absolute gem to give me a pick-me-up and leave me with a twinkle in my eyes! I apply them directly under my eyes first thing in the morning and leave them on for at least 20 minutes. With any leftover collagen solution in the pack I lather a thick layer on the lids and crow's feet area. Because the gel is super cold it really boosts the lymphatic circulation, deflates under eye bags and plumps out any fine lines; you'll look like you have triumphed with hours and hours of uninterrupted sleep (even if you haven't!)
Lips
For some reason my lips do tend to get very dry camping, be it due to dehydration or changing weather conditions. My saving remedy is to slather on a thick layer of DefiLift 3D Revolumising Lip Care every evening before diving into my trusty sleeping bag! The added iridescence in this luxurious treatment gives such a lovely gloss to the lips so I find it's worth popping on during the day too to add a touch of glamour to my make-up free look!
Moisturise
Surviving the great outdoors is about feeling good on the outside as well as the inside and for me it's all about keeping my skin hydrated. There is nothing worse than living underneath a piece of canvas and feeling like my face is about to crack. I don't go anywhere without a good anti-ageing moisturiser that I know I can use day and night and that will not only keep my skin moisturised but supple and smooth too. Don't forego this essential step – you can be over-exposed to so many weather conditions whilst camping – prolonged exposure to UV, sudden colder climates and rain. All expel different problems for the skin so a trusted moisturiser (for me Age Benefit Integral Regenerating Cream) will ensure you have maximum protection 24 hours a day.
And when you do finally reach the comfort of your own home, be sure to treat your skin with an overnight facial mask – this is the best way to restore the skin's condition, hydration levels and luminosity!
Happy Camping!
Lucy x