EXCLUSIVELY AVAILABLE AT QVC
From 26th – 29th October
LUXURY AGE BENEFIT RENEWAL COLLECTION
WORTH £383
Target everyday skin stress and all signs of ageing, for a visibly smoother, more even toned and youthful-looking complexion.
5 Face Products
4 Age Benefit
3 New
2 Customer Favourites
1 Supersize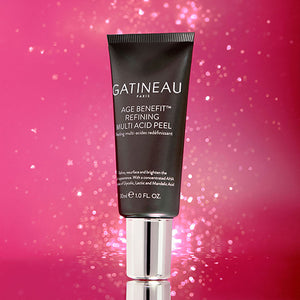 NEW AGE BENEFIT REFINING MULTI ACID PEEL 30ML
Transform your skin with this concentrated, yet gentle resurfacing 10-minute multi acid treatment. Scientifically formulated with a skin refining 10% complex of AHAs including Glycolic, Lactic and Mandelic Acid as well as Caviar Lime Extract, this active gel treatment effectively exfoliates the skin for instant radiance and luminosity.
NEW AGE BENEFIT NIGHT RENEWAL ELIXIR 30ML
This advanced overnight elixir boosts the skin's nightly renewal process, targeting multiple signs of ageing. The concentrated, power-packed formula is clinically proven to improve the appearance of deep lines, wrinkles, and uneven skin tone whilst helping to strengthen thinning, fragile skin.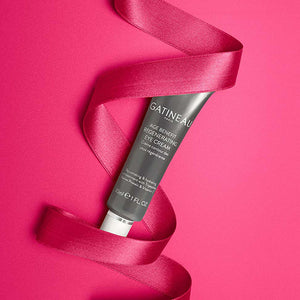 SUPERSIZE AGE BENEFIT REGENERATING EYE CREAM 30ML
A regenerating and luxurious eye treatment with, Peptides, Marine Extracts and Proteins to minimise lines and wrinkles, strengthen the skin's natural barrier, reduce the appearance of puffiness, brighten, deeply hydrate and improve skin tone.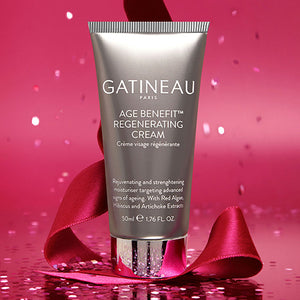 CUSTOMER FAVOURITE AGE BENEFIT REGENERATING CREAM 50ML
A rich and restorative moisturiser with a unique blend of anti-ageing actives and Age Benefit Gen Control Technology, Artichoke Leaf, Hibiscus Extract, Red Algae, Calcium and Sweet Almond Oil to deeply nourish, firm, strengthen thinning skin and even skin tone.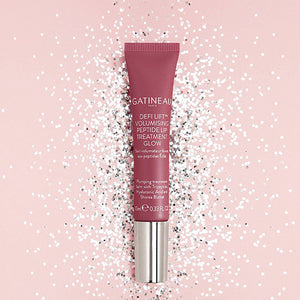 NEW AND EXCLUSIVE DEFI LIFT VOLUMISING PEPTIDE LIP TREATMENT GLOW 10ML
A power packed, restorative peptide lip balm with a luxurious yet lightweight texture to cocoon and treat the lips. Formulated to make lips plumper and fuller whilst leaving them feeling soft, supple and conditioned. The tinted balm boosts your lip's own natural colour with a hint of glowy pink, helping them to look beautifully healthy and hydrated.