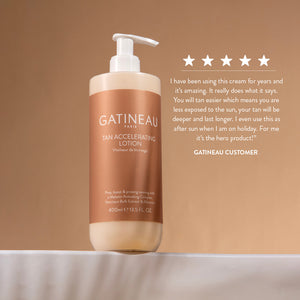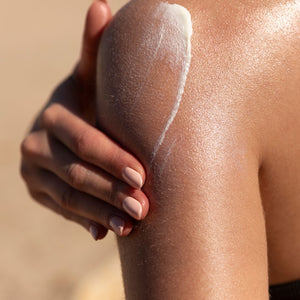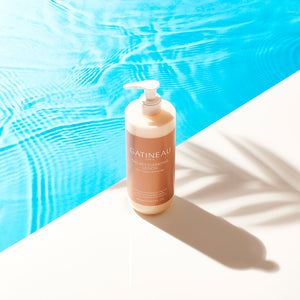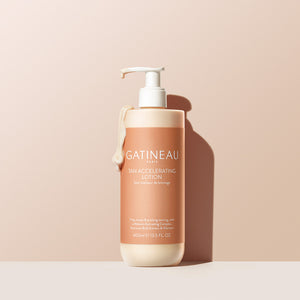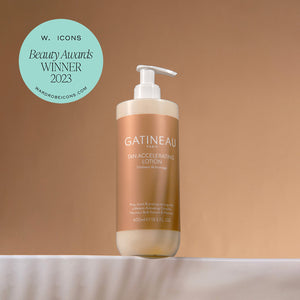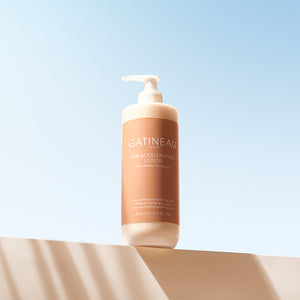 Discover Gatineau's next generation tanning lotion that boosts melanin for a natural glow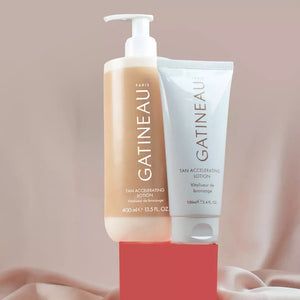 Next Generation Tanning Lotion
Tan, hydrate and smooth skin with the No. 1 French tan accelerating lotion. Shop now.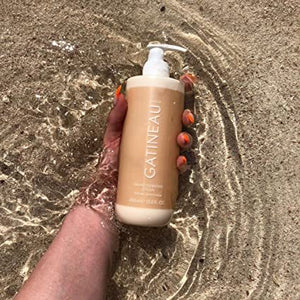 Melanin Activating Lotion
Discover Gatineau's next generation tanning lotion that boosts melanin for a natural glow.
Prep Your Skin For Summer
Shop our Tan Accelerating Lotion to kick-start your tan before you even see the sun.
This is my go-to moisturiser from March time and throughout the summer. It's perfect as an after sun too. It gives me the most even long-lasting tan I have ever had. All without any fake tan.

CLAIRE J.
Lovely product , great texture , look and smell , leaves skin feeling well hydrated and silky smooth. Has extended my summer tan and have defitenly not burned , excellent as an after sun.

VERONICA